dry eye massage machine
Product name: dry eye massage machine
manufacturer: Qingyuan
Model:
Follow Us
Contact now
dry eye massage machine suppliers, manufacturers, factory - Qingyuan Medical
  dry eye massage machine suppliers, manufacturers, factory

  Eye massager, also known as eye massager, is an eye-care and eye-beautifying device that combines modern ophthalmology theories and the principles of TCM aesthetics. The product is carefully designed to resemble multiple finger-like contacts according to the different acupuncture points of the eye, and is embedded with a medical rare earth permanent magnet alloy neodymium iron boron. The product can generate magnetic flux while simulating massage, which can effectively improve the microcirculation of the eye tissue. Improve the adjustment ability of the ciliary muscles and relieve fatigue.

  dry eye massage machine - Applicable functions: overview

Headache, red eyes, swelling and pain, blurred vision, leukoplakia, keratitis, facial nerve palsy, ophthalmoplegia, migraine, dredging and improving eyesight, refractive error, optic nerve atrophy, clearing wind and clearing flow, nourishing water and improving eyesight, anxiousness Chronic corneal fire, tears in the wind, retinitis, trigeminal neuralgia, rhinitis, nasal congestion, eliminates visual fatigue/eye bags/dark circles and reduces wrinkles.

Detailed:

1. Beauty freckle/activate eye skin

If you can massage more than 20 acupuncture points such as "Yuyao", "Sizhu" and "Chengqi" on the eyes, it can strengthen the metabolism of eye cells, prevent skin aging and degeneration, and make the eye skin more vigorous and healthy. elasticity.

2. Bright eyesight / relieve visual fatigue

Eye massage can effectively improve the microcirculation of eye tissues, enhance the metabolism of eye skin cells, make eyes bright and clear, see clearly, prevent myopia, and relieve visual fatigue.

3. Inhibit neurasthenia/improve sleep

Massage promotes facial blood circulation, lowers blood pressure in the brain, relaxes brain nerves, improves insomnia caused by overuse of the brain and neurasthenia, and achieves the effects of refreshing, refreshing and refreshing.

dry eye massage machine suppliers

China Qingyuan Medical Device Ltd. is a professional manufacturer of Eye Massagers,Neck Cone Massagers,Leg Massagers.

The products of Qingyuan Medical Device eye massager have gone through multiple processes, and the products have passed national certification: convenient and practical. Make family personal care easier. Care and exquisite life. Factory direct sales, sincerely invite domestic and foreign agents for long-term cooperation. >>> More products
TO VIEW MORE
Related Products
We have many more similar and successful cases.Take a look and you can truly appreciate the level of our skills.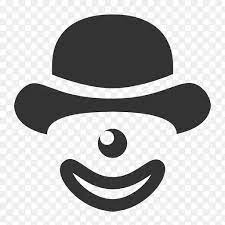 Oxygen Concentrator
Product model: QY-ZYJ-02F05-E
Oxygen Flow: 0.5~5L/min
Dimensions:430*310*560mm
Output Pressure: 30~70kPa
Oxygen concentration: 93% ± 3%
Origin: Hangzhou, China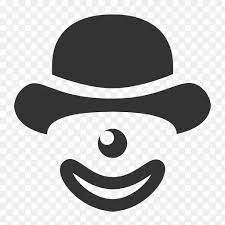 Portable Oxygen Generator
Product model: QY-ZYJ-02F03-D
Oxygen Flow: 0.5~3L/min
Operation Noise: ≤48 dB(A)
Output Pressure: 30~70kPa
Oxygen concentration: 93% ± 3%
Origin: Hangzhou, China
Portable Oxygen Generator
Product model: QY-ZYJ-02F03-C
Oxygen Flow: 0.5~3L/min
Operation Noise: ≤48 dB(A)
Output Pressure: 30~70kPa
Oxygen concentration: 93% ± 3%
Origin: Hangzhou, China
Oxygen Concentrator
Product model: QY-ZYJ-02F05-E
Oxygen Flow: 0-3LPM / 0-5LPM
Dimensions:360×243×600mm
Output Pressure: 0.04-0.07MPA(6-10PSI)
Oxygen concentration: 93% ± 3%
Origin: Hangzhou, China
LETS TALK
Send Us a Massage