Waist Massager
Waist Massager - China Qingyuan Medical Equipment Co., Ltd. is one of the leading manufacturers and suppliers of eye massagers, cervical massagers, leg massagers, and oxygen generators in China. Waist Massager also supports customized services, the quality has obtained international certification, and is sold at home and abroad.
Model:
Follow Us
Contact now
Waist Massager

PRODUCT NAME:Waist Massager

Waist Massager ergonomic and portable-the eye massager is ergonomically designed and suitable for most face shapes. The elastic band of the buckle can be adjusted in length to fit any head size. The 180 ゜ foldable design makes it compact and portable. You can put it in Your handbag or pocket.

Intelligent air pressure-built-in airbags and programmable chips to generate intelligent air pressure, simulating acupressure to massage the eye acupoints, accurately soothe the rhythm, and effectively relieve muscle strain and fatigue.

Super soft and adjustable: environmentally friendly plastic cover, the inner cloth is made of skin care materials, which can comfort your facial skin to the utmost extent, and the tightness of the black headband can be adjusted according to your face shape.

Waist Massager

Waist Massager manufacturer

China Qingyuan Medical Device Ltd. is a professional manufacturer of Eye Massagers,Neck Cone Massagers,Leg Massagers. Innovation is the driving force for us to establish competitive advantage, and is the key to our leading position in the fierce international market competition. We believe that innovation leads development, and we continue to create new products to meet the needs of more customers.

Our products can meet the needs of different customers. Welcome to choose China Qingyuan Medical Device - is a professional manufacturer of Eye Massagers,Neck Cone Massagers,Leg Massagers. The quality is internationally certified and sold at home and abroad. >>>More products
TO VIEW MORE
Related Products
We have many more similar and successful cases.Take a look and you can truly appreciate the level of our skills.
Oxygen Concentrator
Product model: QY-ZYJ-02F05-E
Oxygen Flow: 0-3LPM / 0-5LPM
Dimensions:360×243×600mm
Output Pressure: 0.04-0.07MPA(6-10PSI)
Oxygen concentration: 93% ± 3%
Origin: Hangzhou, China
Portable Oxygen Generator
Product model: QY-ZYJ-02F03-C
Oxygen Flow: 0.5~3L/min
Operation Noise: ≤48 dB(A)
Output Pressure: 30~70kPa
Oxygen concentration: 93% ± 3%
Origin: Hangzhou, China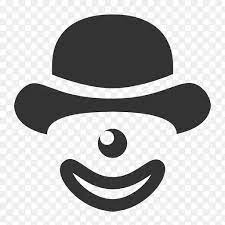 Oxygen Concentrator
Product model: QY-ZYJ-02F05-E
Oxygen Flow: 0.5~5L/min
Dimensions:430*310*560mm
Output Pressure: 30~70kPa
Oxygen concentration: 93% ± 3%
Origin: Hangzhou, China
oxygen generator
Product Name: oxygen generator
Product model:QY-ZYJ-01
Brand name: KINGONE
Power supply: AC 220 V ± 22 V, 50 Hz ± 1 Hz
Oxygen flow rate: 0.5-3l/min/0.5-5l/min
Oxygen concentration: 93% ± 3%
Instrument classification: Level 2
Origin: Hangzhou, China
LETS TALK
Send Us a Massage