China oxygen machine FACTORY
China oxygen machine FACTORY - China Qingyuan Medical Device Ltd. is a professional manufacturer of oxygen concentrator. The quality is internationally certified and sold at home and abroad. It has many long-term customers. We sincerely thank you new and old Friends for our support and patronage, we sincerely welcome friends from all walks of life to come to investigate and guide, cooperate and develop.
Model:
Follow Us
Contact now
China oxygen machine FACTORY - Qingyuan Medical Device
China oxygen machine FACTORY - Qingyuan Medical Device

Product Details:

Origin: China

Product name: oxygen concentrator

Certificate: CE certification

Power supply: electricity

Features: environmental protection

After-sales service: online technical support

China oxygen machine FACTORY - Qingyuan Medical Device

Features:

1 Low power consumption, low cost of oxygen production

2 Use a rechargeable external battery, AC or DC power supply operation

3 Excellent battery life

4 Low noise

China oxygen machine FACTORY - Qingyuan Medical Device

Suitable for people who use portable oxygen concentrators:

1. Heart and lung patients

Oxygen inhalation can worsen the disease and improve the immunity of the ventilator and the human body. And can relieve or relieve shortness of breath, make you refreshed, active, and improve the quality of life. Maintaining long-term oxygen therapy is absolutely vital to the recovery of the disease.

2. The elderly: full of vigor and vitality, delay aging

The vital capacity of the elderly declines rapidly; the heart, brain, kidneys and liver will gradually decline. Oxygen inhalation can make up for the lack of oxygen caused by the decline in body function and keep each organ in good condition. It can also prevent diseases to maintain health and delay aging.

3. Pregnant woman

Oxygen inhalation can help the fetus get more oxygen, so that it can grow up healthily and become an "oxygen baby", which has inherent advantages during pregnancy.

4. Students: It will help and improve learning

Our brain will consume and absorb 25% of oxygen. When you study for a long time, you need to take oxygen in time, which can help you improve your memory and learning ability.

China oxygen machine FACTORY - Qingyuan Medical Device

FAQ:

1). Does your product have a certificate?

Almost all of our medical equipment has passed CE, ISO certification, and some of them have FDA certificates.

2). If there is a problem, how to maintain the product?

We have professional engineers who will solve your problem by communicating with Skype or phone.

If the machine is completely damaged and does not work properly, please return it to us and we will send you a new machine.
TO VIEW MORE
Related Products
We have many more similar and successful cases.Take a look and you can truly appreciate the level of our skills.
Oxygen Concentrator
Product model: QY-ZYJ-02F05-E
Oxygen Flow: 0-3LPM / 0-5LPM
Dimensions:360×243×600mm
Output Pressure: 0.04-0.07MPA(6-10PSI)
Oxygen concentration: 93% ± 3%
Origin: Hangzhou, China
Portable Oxygen Generator
Product model: QY-ZYJ-02F03-C
Oxygen Flow: 0.5~3L/min
Operation Noise: ≤48 dB(A)
Output Pressure: 30~70kPa
Oxygen concentration: 93% ± 3%
Origin: Hangzhou, China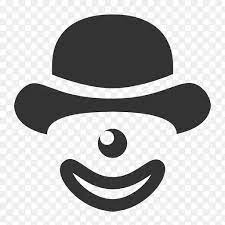 Oxygen Concentrator
Product model: QY-ZYJ-02F05-E
Oxygen Flow: 0.5~5L/min
Dimensions:430*310*560mm
Output Pressure: 30~70kPa
Oxygen concentration: 93% ± 3%
Origin: Hangzhou, China
oxygen generator
Product Name: oxygen generator
Product model:QY-ZYJ-01
Brand name: KINGONE
Power supply: AC 220 V ± 22 V, 50 Hz ± 1 Hz
Oxygen flow rate: 0.5-3l/min/0.5-5l/min
Oxygen concentration: 93% ± 3%
Instrument classification: Level 2
Origin: Hangzhou, China
LETS TALK
Send Us a Massage