China oxygen machine for home cost
China oxygen machine for home cost - China QingYuan Medical Device is one of the leading oxygen concentrator manufacturers and suppliers in China, also supporting customized service. Be free to wholesale high quality products from our factory.
Model:
Follow Us
Contact now
China oxygen machine for home cost - Qingyuan Medical Device
China oxygen machine for home cost - Qingyuan Medical Device

Product Details:

Product name: oxygen concentrator

Function: Health care

Application: Family

Certificate: CE, ISO

Type: First aid equipment

China oxygen machine for home cost - Qingyuan Medical Device

Product Description:

1. Modular oxygen generator

Relying on the advantages of preventing molecular sieve, a new design powder of modular oxygen generator has been introduced worldwide, with precise control, high output, low consumption, convenient maintenance and repair, low noise, and no pressure vessel certification required.

2. Air processor

Specially equipped with new components, can solve the problem of removing water, oil and impurities, adjusting temperature and controlling gas supply.

3. Air compressor and air dryer

Work closely with Fortune 500 companies to customize air compressors and dryers. And in the dryer

Equipped with a return temperature device.

4. Controller

Programmable controller, more precise, stable control and customized programming can control single, dual or multiple units.

5. Best pneumatic shuttle valve

The best pneumatic shuttle valve has the advantages of small size, compact structure, high sensitivity, precise execution, fast switching, the highest sealing performance and super long service life.

6. Oxygen analyzer

Adopt the frequency conversion ion flow oxygen analyzer with ion flow oxygen sensor. It has a high-performance microprocessor, high-purity measurement and high-precision detection.

7. Impedance composite silencer

The impedance composite silencer has the advantages of wide frequency bandwidth, wide application range, and 5-10 times noise reduction.

8. Remote monitoring system

24 hours unattended, human-computer interaction, alarm function, data monitoring, complete network connection.

China oxygen machine for home cost - Qingyuan Medical Device

feature:

1.HD screen

2.Full plastic shell, safe and reliable.

3.Real voice function.

4.The remote control function can be operated remotely.

5.The cumulative timer shows the total working time on the display.

6.Single timer, real-time control of the oxygen inhalation time.

7.Timing shutdown function, easy to use.

8.Power failure alarm function.

9.Nebulization function.
TO VIEW MORE
Related Products
We have many more similar and successful cases.Take a look and you can truly appreciate the level of our skills.
Oxygen Concentrator
Product model: QY-ZYJ-02F05-E
Oxygen Flow: 0-3LPM / 0-5LPM
Dimensions:360×243×600mm
Output Pressure: 0.04-0.07MPA(6-10PSI)
Oxygen concentration: 93% ± 3%
Origin: Hangzhou, China
Portable Oxygen Generator
Product model: QY-ZYJ-02F03-C
Oxygen Flow: 0.5~3L/min
Operation Noise: ≤48 dB(A)
Output Pressure: 30~70kPa
Oxygen concentration: 93% ± 3%
Origin: Hangzhou, China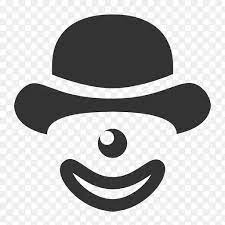 Oxygen Concentrator
Product model: QY-ZYJ-02F05-E
Oxygen Flow: 0.5~5L/min
Dimensions:430*310*560mm
Output Pressure: 30~70kPa
Oxygen concentration: 93% ± 3%
Origin: Hangzhou, China
oxygen generator
Product Name: oxygen generator
Product model:QY-ZYJ-01
Brand name: KINGONE
Power supply: AC 220 V ± 22 V, 50 Hz ± 1 Hz
Oxygen flow rate: 0.5-3l/min/0.5-5l/min
Oxygen concentration: 93% ± 3%
Instrument classification: Level 2
Origin: Hangzhou, China
LETS TALK
Send Us a Massage